While the smell of blossoming almond trees is pleasing our nose receptors, we are patiently waiting for all other spring aromas to appear in Montsant.  A wide variety of scents of flowers and aromatic herbs that surround our vineyards soon will fill the air.
Have you ever thought what impact this Mediterranean biodiversity can actually have on the wines?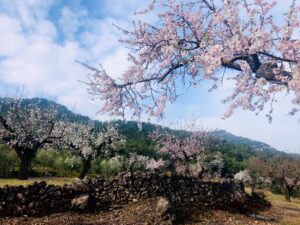 It is the question that we will be tackling this year together with the Catalonia´s Institute of Vine and Wines (INCAVI) . Vinyes Domenech will be leading a EU supported project to
study how the botanical landscape of the vineyards influences the aromas of wine.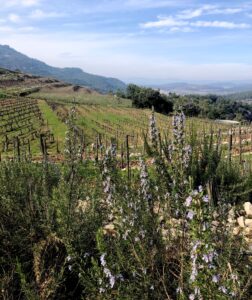 We believe that the uniqueness of a wine is influenced by several factors, including the grape variety, the soil, the microclimate and / or the environment of the vineyard.  Our aim is to scientifically prove the impact of the biodiversity of wild plants that surround a certain vineyard on the aromatic profile of the wines produced from it. 
It is an idea that could literally revolutionize the way the word "terroir" is conceived! 
We are very excited and we will keep you updated about the research results that might show why already many people call the wines of 
Vinyes Domenech – "Botanical wines".