Become a member of the WINE CLUB
A family committed to the land
It was founded in 2002 by the Domènech family, with the goal of preserving and improving the natural heritage of the estate by creating a wine-making project that embodies the landscape and biodiversity of the environment, maintaining its unique ecosystem. In 2015, as a result of dedicated work, Teixar was recognized as "Vi de Finca" (Gran Cru, Single Vineyard Wine) by Incavi and D.O. Montsant. This recognition is granted to single-estate wines of international prestige that comply with demanding protocols of quality and traceability.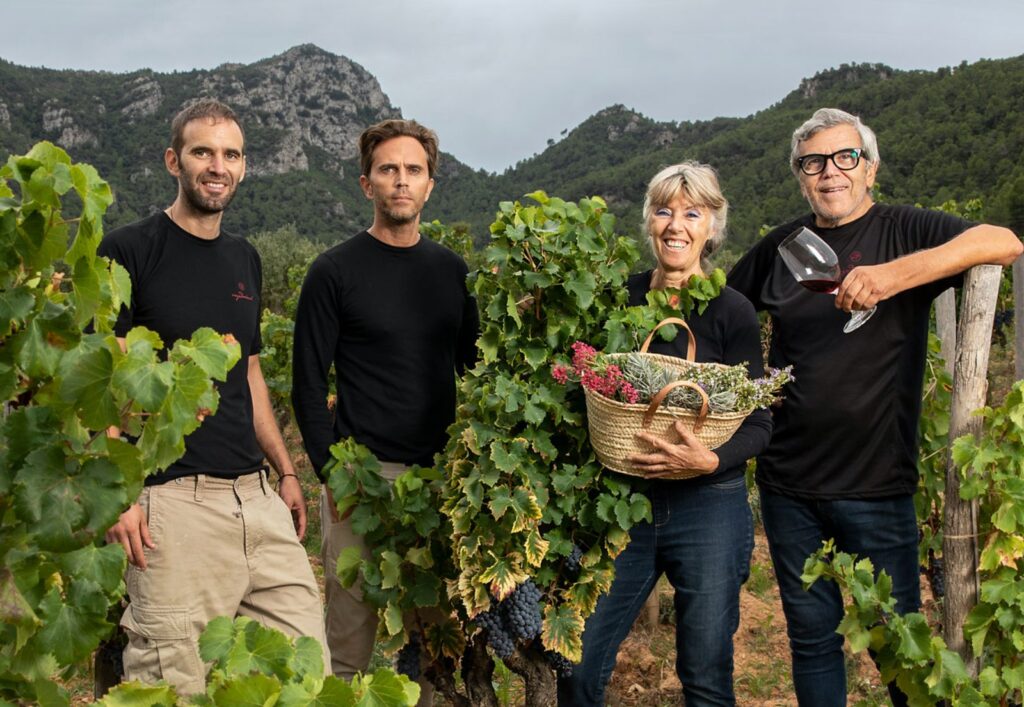 "Cada ampolla de vi conté el paisatge, el sol, la vinya, una varietat ancestral i els valors d'aquesta terra i la seva gent"
They are "Terroirs" that impregnate a special character in the vineyards to produce great aged wines. Domènech vineyards, with ecological agriculture (certified by the CCPAE-2007) and biodynamics, works harmony between the vineyard and the biodiversity that surrounds it so that they feed back together giving each other mimetic wines with their landscape, all to make healthier wines v-label certificates suitable for vegetarians and vegans.
The ENOEXPERIENCES of Vinyes Domènech highlight the botanical biodiversity of their vineyards and the surrounding forests. A unique, different proposal that can only be enjoyed in a privileged natural environment where nature is the source and end of emotions. You will feel how the landscape captivates you and transports you in an honest way to understand the wine culture of our land and its people.
become a member of the WINE club
You will have early and private access to the release of new vintages and limited production wines, special vintages and Magnum bottles and invitations to wine experiences and events.